Message from Principal Gillum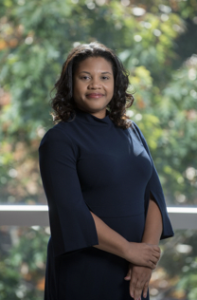 Welcome to the Elkin School website!
We're thrilled to have you explore our online hub dedicated to fostering a holistic educational experience for all learners. At Elkin School, we steadfastly commit to nurturing academic growth and social-emotional development. We believe a well-rounded education empowers students to thrive in a complex world.
Our dedicated teachers are passionate about cultivating an environment where every student feels seen, heard, and valued. We take pride in our commitment to culturally responsive teaching, recognizing and celebrating the diverse backgrounds and experiences that each student brings to our community. Through this approach, we aim to create a supportive atmosphere that fosters cross-cultural understanding and empathy.
We value the partnership between our school and parents, recognizing that a collaborative effort enhances the educational journey. We encourage parents to actively participate in their child's education through workshops, events, and open communication channels.
We invite you to explore our website and learn more about the Elkin School experience. Feel free to reach out with any questions or to schedule a visit. Together, we can nurture curious minds and compassionate hearts.
Warmest regards,
Charlotte Gillum
Principal
Lewis Elkin Elementary
¡Bienvenidos al sitio web de la Escuela Elkin!
Estamos encantados de que explore nuestro centro en línea dedicado a fomentar una experiencia educativa holística para todos los estudiantes. En la Escuela Elkin, nos comprometemos firmemente a fomentar el crecimiento académico y el desarrollo socioemocional. Creemos que una educación integral empodera a los estudiantes para prosperar en un mundo complejo.
A nuestros tan dedicados maestros les apasiona cultivar un entorno en el que todos los estudiantes se sientan vistos, escuchados y valorados. Nos enorgullecemos de nuestro compromiso con la enseñanza culturalmente receptiva, reconociendo y celebrando los diversos orígenes y experiencias que cada estudiante aporta a nuestra comunidad. A través de este enfoque, nuestro objetivo es crear una atmósfera de apoyo que fomente la comprensión y la empatía entre diferentes culturas.
Valoramos la conección entre nuestra escuela y los padres, reconociendo que un esfuerzo de colaboración mejora el viaje educativo. Alentamos a los padres a participar activamente en la educación de sus hijos a través de talleres, eventos y canales abiertos de comunicación.
Los invitamos a explorar nuestro sitio web y aprender más sobre la experiencia de la Escuela Elkin. No dude en comunicarse de tener alguna pregunta o para programar una visita. Juntos, podemos nutrir mentes curiosas y corazones compasivos.
Saludos,
Charlotte Gillum
Principal
Escuela Primaria Lewis Elkin