Programs
CADEkids
CADEkids delivers evidence-based prevention programs at elementary and middle schools located in our region's most underserved neighborhoods. In 2018-19, we served 10,800 students in 35 schools: 6,900 in our core drug and alcohol prevention programs; and 3,900 through problem gambling awareness lessons.
The following videos are about managing emotions, gambling prevention, and drug and alcohol prevention and are for students and parents to use at their discretion:
Our current Reading curriculum is : ReadyGEN

ReadyGEN is an integrated and well-balanced approach to reading and writing instruction for Grades K-6 classrooms. Authentic texts with modeling and teacher-directed activities drive learning and motivate readers. Students read authentic literary and informational texts. Instruction focuses on reading, writing, speaking, and listening in response to authentic texts. Ready to learn more?
Our current Math curriculum is: enVisionmath

enVisionmath2.0 Common Core is a comprehensive mathematics curriculum for Grades K-5. It offers the flexibility of print, digital, or blended instruction. enVisionmath2.0 provides the focus, coherence, and rigor of the Common Core State Standards. Project-based learning, visual learning strategies, and extensive customization options empower every teacher and student.
There are numerous web-based academic programs that have taken place at Lewis Elkin throughout the years including:
Born out of decades of breakthrough neuroscience and education research, MIND's Education Division deploys its distinctive visual approach through innovative instructional software, textbooks, and professional development for the K-12 math market. MIND's unique math education process engages the learner's spatial temporal reasoning abilities to explain, understand, and solve multi-step problems.
The most powerful way to help students read, write and learn better
Achieve3000: The Power of One
From Grades 2-12, Achieve3000™ solutions provide the first web-based, individualized learning solutions scientifically proven to accelerate reading comprehension, vocabulary, writing proficiency and performance on high stakes tests.
ONE high interest topic for the entire class, scientifically matched to each student's individual Lexile™ reading level
ONE-ON-ONE support uses technology to help each student progress towards reading and writing proficiency
ONE click reporting and management allow teachers to use performance data to inform instruction
Think Through Math (TTM) is an online tool that uses adaptive instruction to teach Common Core State Standards-aligned lessons to math students in grades 3 through 8, Algebra I, and geometry. Teachers use TTM benchmarking to create differentiated learning paths for each student. Students work through adaptive lessons and have access to live teacher help online. Schools can request a quote for a Think Through Math license through the company's website.
Lexia Reading Core5® supports educators in providing differentiated literacy instruction for students of all abilities in grades pre-K–5. Lexia's research-proven program provides explicit, systematic, personalized learning in the six areas of reading instruction, targeting skill gaps as they emerge, and providing teachers with the data and student-specific resources they need for individual or small-group instruction.
With billions of leveled readers already accessed across the world, Raz-Kids is an award-winning resource that provides a library of differentiated books at 29 levels of difficulty students use to practice reading in school, at home, or on the go. Digital and mobile access means that students get the personalized reading practice they need anytime, anywhere.
Raz Kids…
– Provides meaningful online reading practice on computers and mobile devices with hundreds of leveled books and corresponding quizzes offered at 29 levels of reading difficulty.
– Encourages close reading skills and the reading and writing connection with interactive tools and constructed response quiz questions.
– Makes practicing reading fun with the engaging Kids A-Z eLearning environment, which includes built-in motivational rewards.
Compass Learning® was established in 1969, and for more than four decades we've toppled barricades to student success by delivering award-winning K–12 learning acceleration software™. Based in Austin, Texas, one of the world's most connected cities, Compass Learning brings together educational thought leaders, content experts, software engineers, designers, animators, and scriptwriters and challenges them to create the tools, skills, and resources teachers need to make the most of their precious time and energy. The result? A full suite of software and service solutions precision-built to help educators solve some of today's toughest educational problems. Our approach combines rigorous, research-based instruction with fun, digital content and real-time, actionable data to produce greater student progress faster.
That original, Single Digits 24® game has evolved into an entire family of products educators, parents and children have embraced. Sun has seen his creation used in classrooms throughout the United States and abroad, helping a new generation of students become critical thinkers and problem solvers. "Students perceive these activities as fun and exciting 'games,' which helps engage them," explains Sun. But do not be fooled by the word game — these mathematics exercises strengthen automaticity with basic facts and support any core curriculum. First In Math is a motivational online game that reinforces numerous mathematic skills.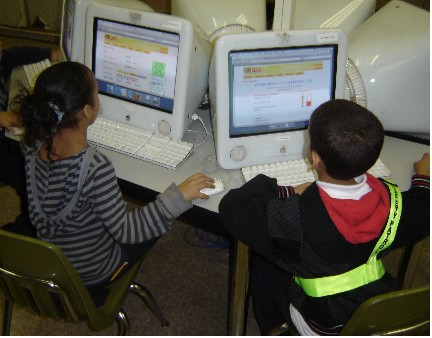 Study Island is a web based program that reinforces reading and math skills that are aligned with the state standardized assessments.
Since 2000, Study Island has been building and marketing online, state standards based learning programs that are the most effective and easiest to use of their kind. Our in-house technical development and content teams design and create our programs which are sold to schools on a subscription basis through our direct sales force. All of our programs are built specifically from state standards and are designed to create a very user-friendly experience for students and teachers. Our programs are used by millions of students in thousands of schools across the U.S.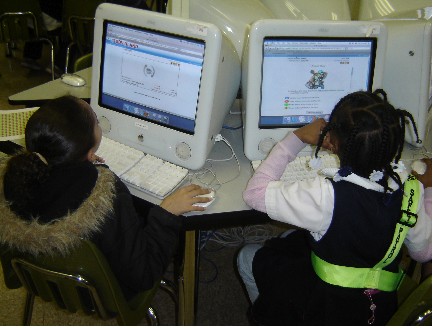 Waterford is a computer based program that helps support phonics skills for our Kindergarten, first and second grade students.
About the Waterford Early Reading Program(TM)
Developed by PDL's distinguished partner, the nonprofit Waterford Institute, the Waterford Early Reading Program is a comprehensive early reading curriculum designed to help children learn to read through the use of state-of-the-art technology. Based on 10 years of research, the program contains three levels for emergent, beginning, and fluent readers, combining to provide 225 hours of individualized reading instruction. WERP is used in over 4,200 elementary school classrooms by approximately 347,000 students nationwide.
Developed by educators more than 10 years ago and used in more than 8,000 schools across the country, Earobics combines cutting-edge research with exciting and engaging instruction and resources to raise student achievement. We work hand-in-hand with schools to effectively reach all of their students, and then monitor and analyze results to continually refine and improve reading instruction.
Earobics is a powerful pre K-3 multi-sensory reading intervention for raising academic achievement and empowering schools and districts to meet the needs of diverse populations
Focus On Achievement
At Earobics, we are dedicated to providing schools with reading intervention solutions that have a direct impact on student achievement.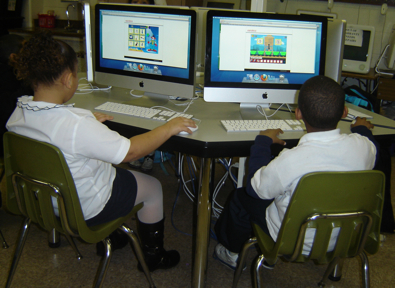 Read 180 is an intensive reading intervention program that helps educators confront the problem of adolescent illiteracy and special needs reading on multiple fronts, using technology, print, and professional development.  Read 180 is proven to meet the needs of struggling readers whose reading achievement is below proficient level.  The program directly addresses individual needs through differentiated instruction, adaptive and instructional software, high-interest literature, and direct instruction in reading, writing and vocabulary skills.
The Fast ForWord program is a reading intervention designed for K-12 education institutions and clinical specialists worldwide whose students are reading below grade level.  The Fast ForWord program develops and strengthens memory, attention, processing rate, and sequencing- the cognitive skills essential for learning and reading success. The strengthening of these skills results in a wide range of improved critical language and reading skills such as phonological awareness, phonemic awareness, fluency, vocabulary, comprehension, decoding, working memory, syntax, grammar, and other skills necessary to learn how to read or to become a better reader.